LSR/LSM Injection Molding
Liquid Silicone Rubber(LSR), Liquid Silicone Injection Molding(LSM)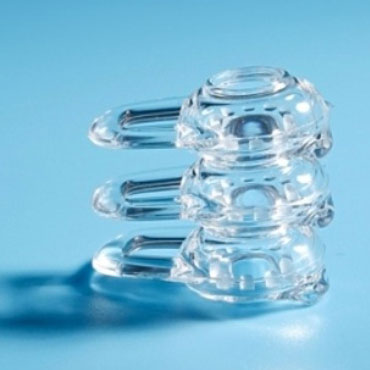 LSR/LSM Injection Molding

Organosilicone known as Silicone, it is a type of molecular chain and a non-breakable Polysiloxane that it's a silicon atom combined with oxygen atom.

Silicone has various kinds of material、unique functions and wide range of uses. It's an indispensable chemical materials that also call 「technology development catalyst」. As shown below is material classification.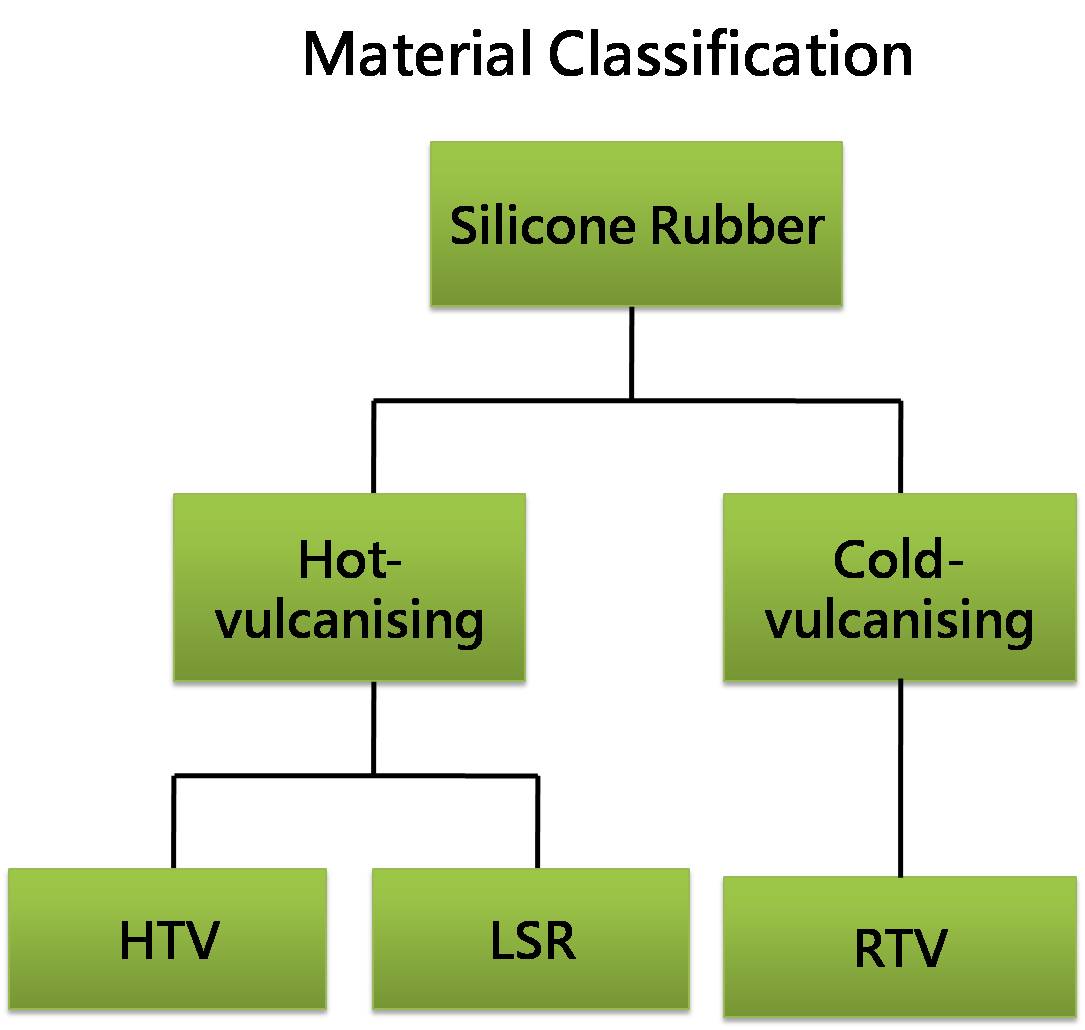 FORESHOT has LSR/LSM Liquid Silicone Injection Molding technology and offers variety types of mold to satisfy different demands, such as V-Cut without flash molding type and precision Cold Runner type.
The method of Liquid Silicone injection molding is injection molding after mixing A, B liquids,as shown below.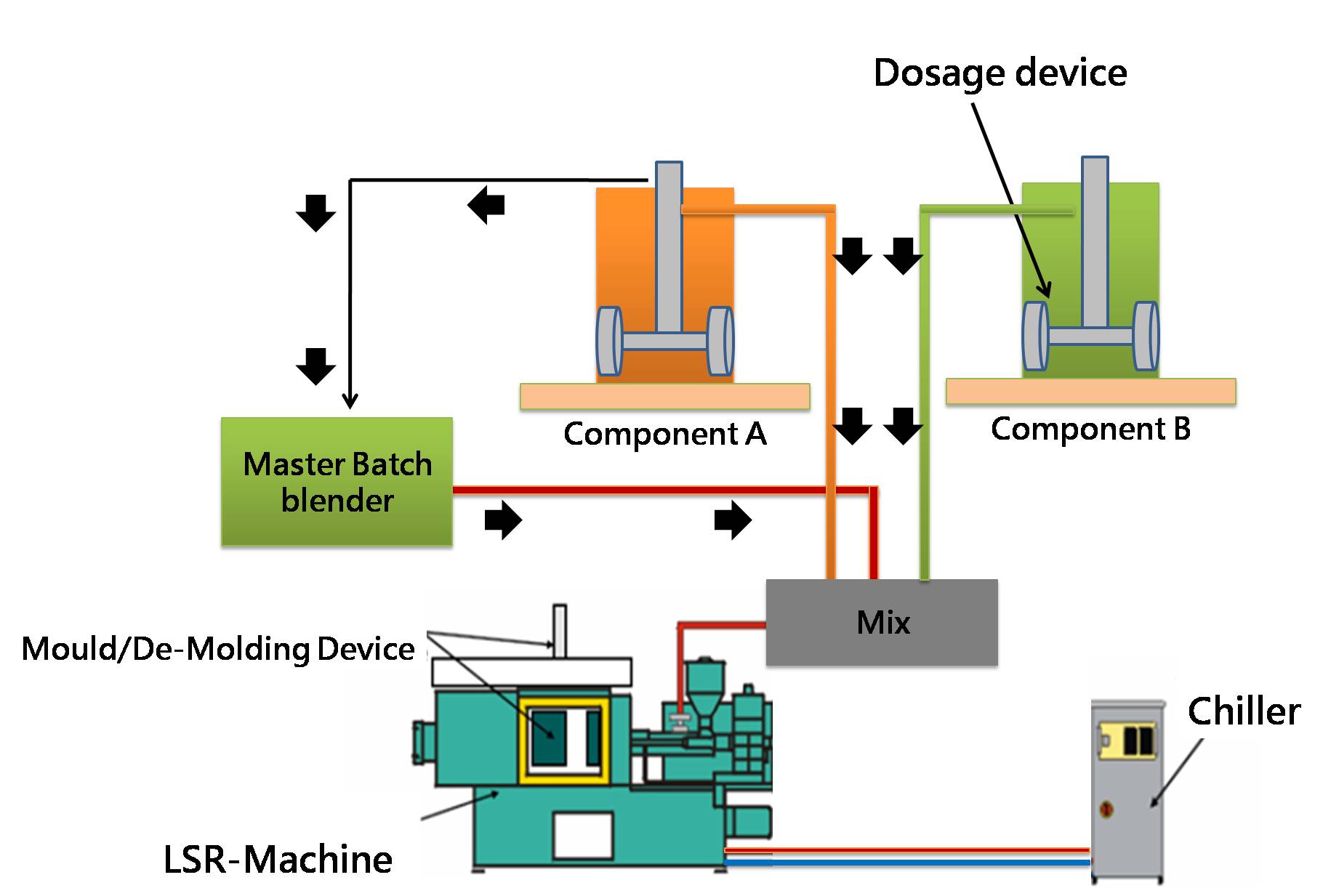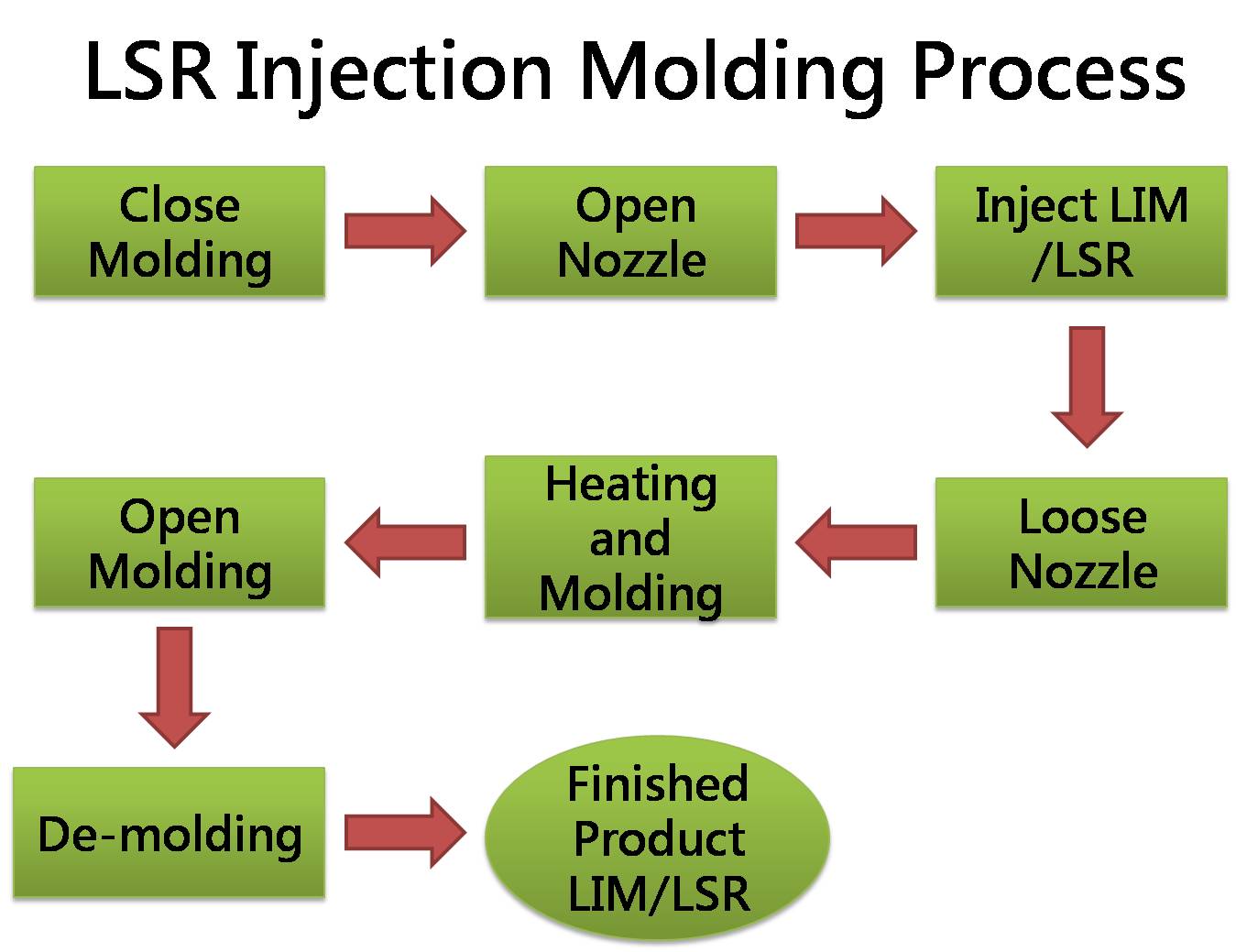 LSR is injection molding with the liquid silicone,although it's a high temperature hardening silicone but it has a lower viscosity than HTV and other elastomers.
LSR form is liquid, so it can be supplied to the injection molding machine continuously, thereby making product automatically formed.
Therefore, it not only improve production efficiency, but also has excellent physical properties, as shown below.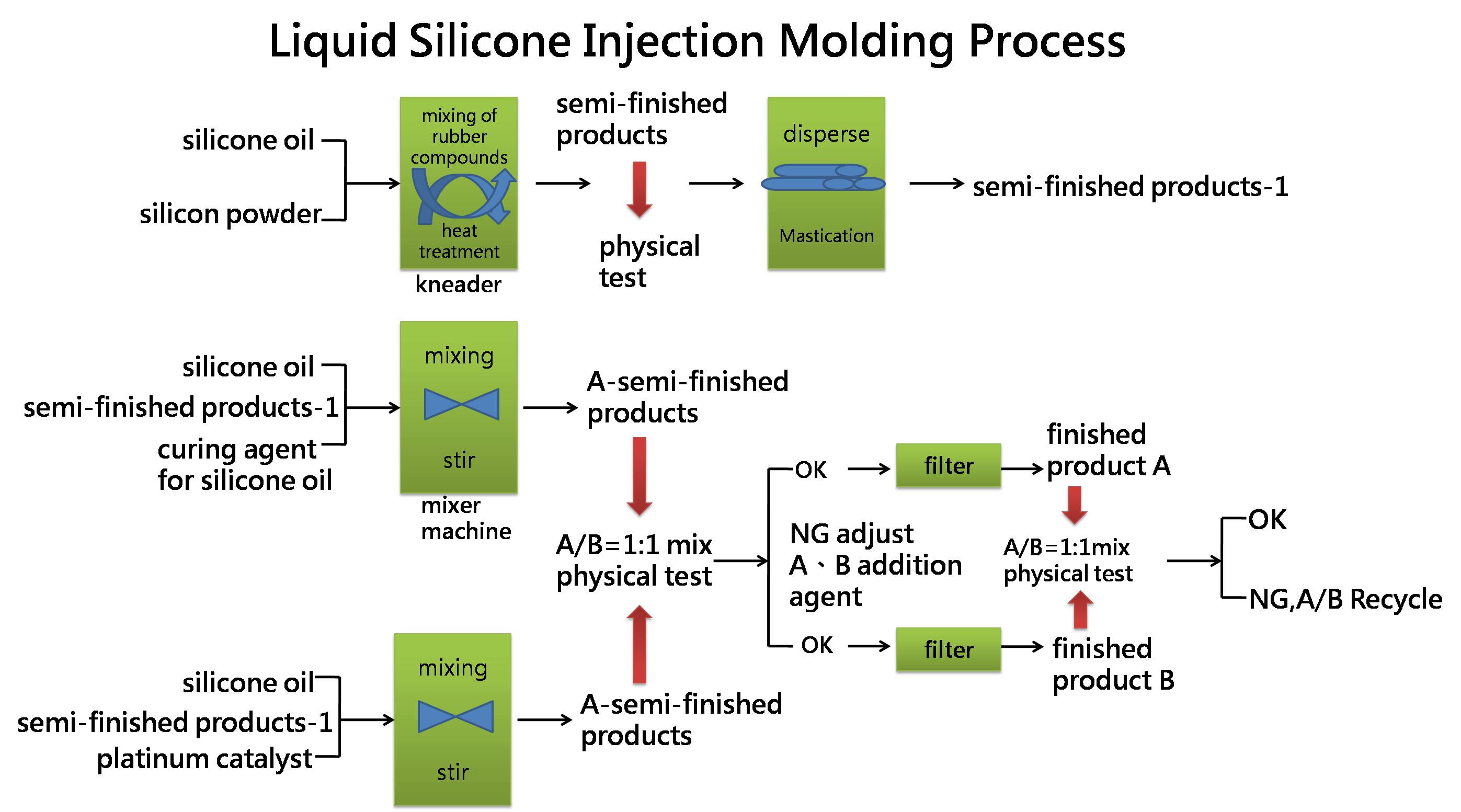 Features
High Temp Resistance: Outstanding material property in the condition of high temperature (over 200°C) for long time.
Low Temp Resistance: Outstanding flexibility in the condition of low temperature (-70°C).
Low Compression Set: Possible to be used for application such as sealing and gasket due to outstanding compressed permanent strain.
Chemical Resistance: Outstanding oil resistance, solvent resistance and chemical resistance, aniline, alcohol or alkali cannot be invaded.
Electric Property: Having hydrophobic for water and excellent electric insulation.
Applications
LSR/LSM Injection Molding could be applied in Computers / Communications / Consumer Electronics: Ear Plugs, Smart Watch Band, Wristband, Medical Products.
Gallery

Related Products

---
Top News
FORESHOT Received an Excellent Vendor Award from Leica in 2018

Received an Excellent Vendor Award from Leica in 2018

Read More

FORESHOT import automation system which can increase capacity

In order to provide high-quality products that satisfy customers, we have designed and developed a robotic intelligent production line dedicated to our customers' products.

Read More

FORESHOT Received an Excellent Vendor Award from AVAYA in 2018

Received an Excellent Vendor Award from AVAYA in 2018.

Read More