Milestone
FORESHOT-Milestone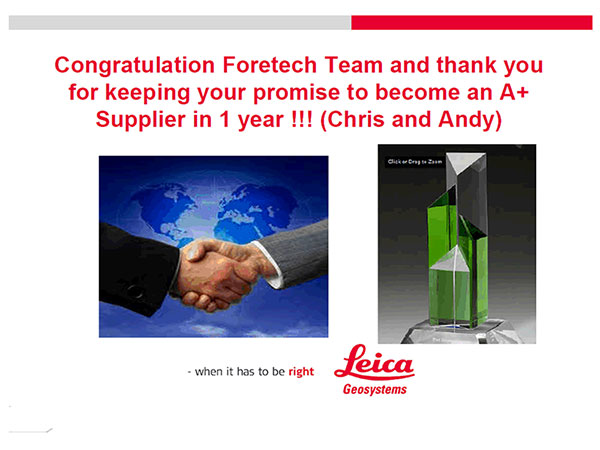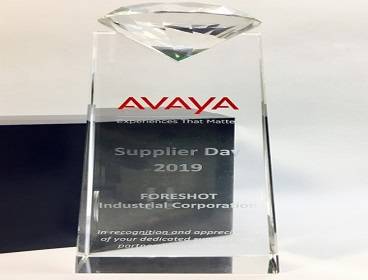 FORESHOT founded in 1985 has more than 30 years in plastic injection industry. In order to give customers more comprehensive service, FORESHOT integration of OEM / ODM and continue develop new technology. FORESHOT service Including molding design、Plastic injection molding、Metal Stamping、Assembly service to final product It's let customer satisfied.

FORESHOT provides plastic injection molding services: LSR/LSM、Double-shot Injection Molding、Insert Injection Molding、Micro Injection Molding、Thin-wall Injection Molding、RHCM、Precision Injection Molding、Metal Stamping、SMT、Assembly service. FORESHOT technology service are applied in Computers / Communications / Consumer electronics、SMT & Electronic component part、Medical Appliances and Accessories、Optical Components and Vehicle Accessories.

In fact, FORESHOT has been devoted in Technology innovation for the best productivity. Therefore, RD team of FORESHOT is been studying innovation in the Acoustic design、Optoelectronic design、Electronic engineering, Mechanical engineering、Industrial design and Product planning.

The most important thing is that FORESHOT can provide technology support of product development and solutions for precise cost control, and the maximum production capacity. The R & D team of FORESHOT has been awarded numerous patents owing to its strong professional background. What's more, all FORESHOT products are environmentally friendly and designed for easy recycling, which minimizes their impact to the environment.
Milestone
Time
Achievement
2019
Received an Best Component Supplier from AVAYA.
Received an Supplier Day from AVAYA.
Foreshot Dayuan Factory(Taiwan) Restart System & Accessory Assembly Lines.
2018
Received an Excellent Vendor Award from Leica.
Received an Excellent Vendor Award(Client Centric) from Sagemcom.
Received an Excellent Vendor Award from AVAYA.
Import Mold Monitoring System.
2017
Received an Excellent Vendor Award(

Team Power

) from Sagemcom.
Import JSW High Speed Injection Molding Machine.
Import Sodick-V-LINE Electric Hybrid Injection Molding Machine.
Expanded product line: LSM Wristband.
2016
Expanded product line: Vehicle Accessories, Headphone with Sensor.
2014
Import the 800T Microcomputer Energy-Saving Servo Pump Injection Molding Machine.
2013
Expanded product line: Wireless Game Pad, Wireless Game Controller, Wireless Mono Boombox, the built-in Bluetooth 2.1 speaker, NFC Wireless Portable speaker.
Expanded for more productivity in Kun Shan, FORESHOT Group - ForeTech.
2012
Expanded product line: Electronic Vehicle accessories, Mini Projector, Stylish Speaker, 2.4G Wireless Home Theater.
Activated High Gloss / Weld Line free Injection Molding with RHCM process.
Developed multi-cavity mold for LCD-TV, completed 1 frame and 4 brackets in on-time.
2011
Expanded product line: Docking speaker with Bluetooth, Wireless Home Theater with Bluetooth.
2010
Won prestigious Red Dot Award: Product Design - FORESHOT UP-001 portable speaker.
2009
Expanded product line: Networking device、Card reader.
Won GOLDEN PIN DESIGN AWARD-FORESHOT UP-001 portable speaker.
2008
Received an Excellent Vendor Award from Wistron.
Expanded product line: LCD TV frame.
2007
Set up FORESHOT Square LED in Beijing Capital International Airport.
Expanded product line: Headphones.
2006
Expanded product line: TV / Notebook frame
2004
Passed the ISO 14001 Authentication.
Expanded product line: Electronic product series with Bluetooth, Speaker.
2002
Passed the ISO 9001:2000 Authentication.
2001
Selected as the Outstanding OEM / ODM Partner by Plantronics.
2000
Selected as the Outstanding OEM / ODM Partner by ACER.
1997
Expanded Dayuan Plant and established a Stamping Plant.
1996
Received a 20-Years Partnership Award from ACER, and became ACER's Certified Supplier.
1995
Established Dayuan Plant, Expanded the CD ROM Production Line and Established Mold Plant.
1994
Passed the ISO 9002 Authentication.
1993
Received an Excellent Vendor Award from ACER.
1988
Selected as the Best OEM / ODM by ACER.
1987
Expanded product line: Production and Assembling of Notebook Computer Parts.
1986
UL Certified in Forming / Spray Painting / Assembly.
1985
The Company was established with a capital of 2 Million NT Dollars, Xinzhuang plant started to produce keyboard and became a professional Computer Keyboard manufacturer.
Top News
FORESHOT Received an Excellent Vendor Award from Leica in 2018

Received an Excellent Vendor Award from Leica in 2018

Read More

FORESHOT import automation system which can increase capacity

In order to provide high-quality products that satisfy customers, we have designed and developed a robotic intelligent production line dedicated to our customers' products.

Read More

FORESHOT Received an Excellent Vendor Award from AVAYA in 2018

Received an Excellent Vendor Award from AVAYA in 2018.

Read More