FORESHOT Received an Excellent Vendor Award from AVAYA in 2019
2019/05/16
FORESHOT Received an Excellent Vendor Award from AVAYA in 2019

With more than 30 years of practical experience, FORESHOT customers cover domestic and foreign famous brands. FORESHOT received an excellent vendor award from AVAYA in 2018 and received an Best Component Supplier from AVAYA in 2019.

FORESHOT Headquarters is in Taoyuan County Taiwan, and have Production Bases in China: KunShan、ZhongShan、DongGuan.
If you had any require you can contact for us, welcome to call or email inquiry about various products.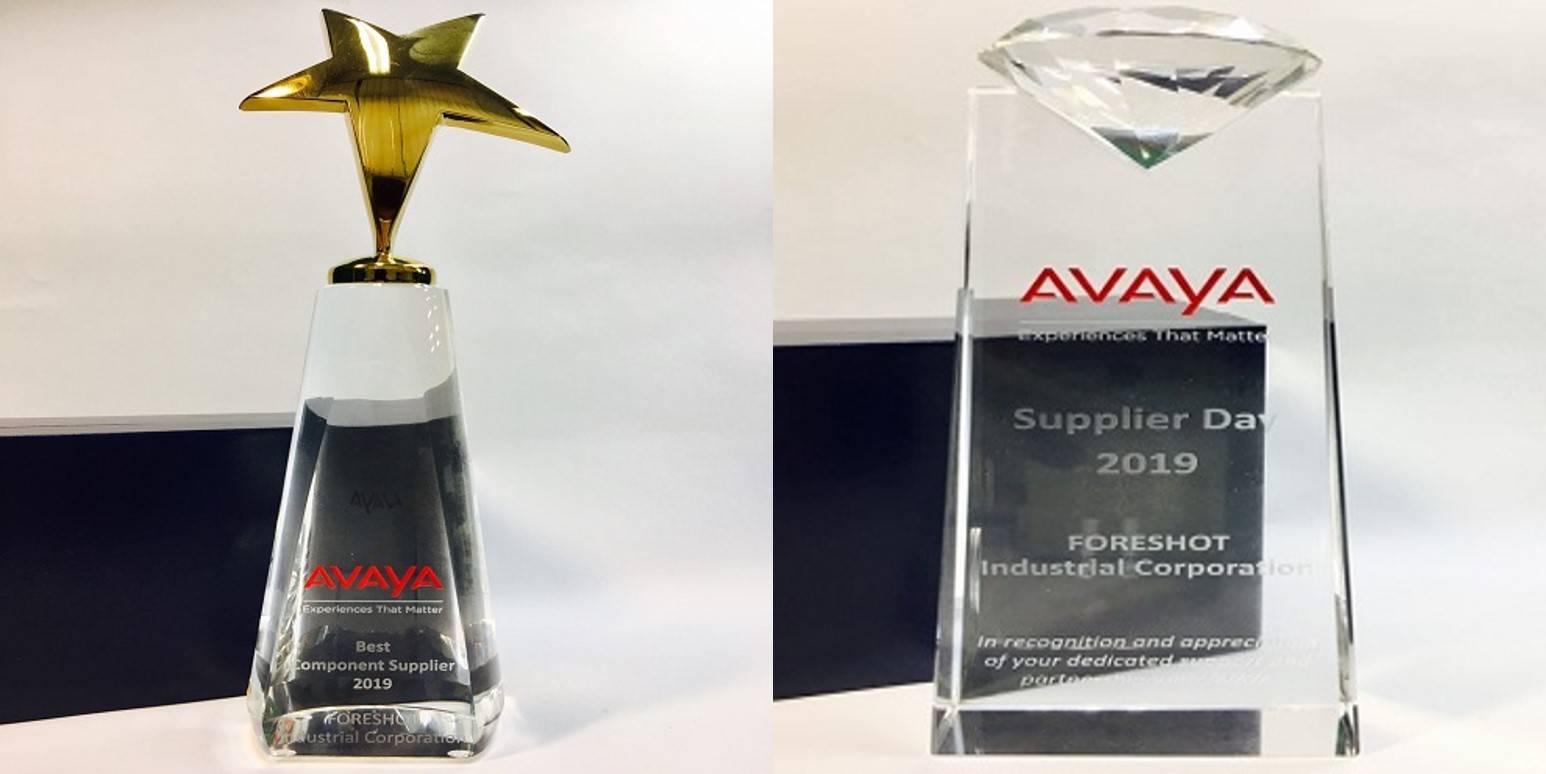 Top News
FORESHOT Received an Excellent Vendor Award from Leica in 2018

Received an Excellent Vendor Award from Leica in 2018

Read More

FORESHOT import automation system which can increase capacity

In order to provide high-quality products that satisfy customers, we have designed and developed a robotic intelligent production line dedicated to our customers' products.

Read More

FORESHOT Received an Excellent Vendor Award from AVAYA in 2018

Received an Excellent Vendor Award from AVAYA in 2018.

Read More